GC Associate Editor – Nick Alexander
March 10th, 2018 by Grounded Curiosity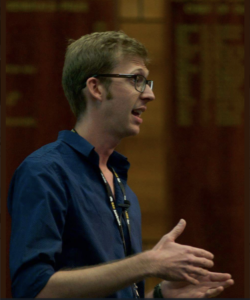 Nick is a current serving Australian Army Officer. A self-proclaimed geek and Physiotherapist by trade – Nick is passionate about the future fight, technology, and the art of developing intellectually and physically resilient soldiers in order to be ready for the challenges that lie ahead.
In his spare time Nick is an avid reader, Dr. Who tragic and die hard Australian Football League fan. As a relative new comer to writing on military matters – Nick hopes his recent experiences can assist others to take the leap and contribute to the growing body of grass roots work on modern military matters.
---
Grounded Curiosity has Editors and Associate Editors in Townsville, Darwin, Singleton, Puckapunyal and Canberra as well as the United Kingdom and United States. Interested in Grounded Curiosity or publishing military ideas online? Contact us via groundedcuriosity@gmail.com. One of our Editors or Associate Editors will be able to discuss with you virtually or in person (location dependant).