About Us
January 16th, 2016 by Grounded Curiosity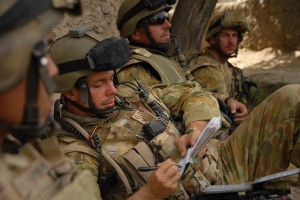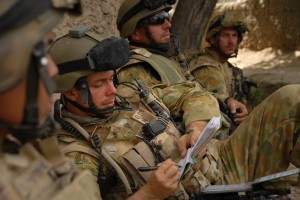 Grounded Curiosity aims to start a conversation with military personnel about our profession of arms. Our military is built on people – it is here Grounded Curiosity provides a space to share ideas and strengthen the professional curiosity of our people as we grapple with the challenges of future war and warfare.
The topics aim to spark debate as we focus our minds and training on future operations. We encourage you to continue the debate both online and offline with your peers, subordinates and commanders in order to learn and adapt as a team.
The four Grounded Curiosity sections provide for:
Blog. This is the primary function of Grounded Curiosity – a space for military personnel to share and debate written work with an international audience including Australia, United States, United Kingdom and New Zealand. We encourage submissions for essays, posts, lesson reports (Erfahrungsberichte), vignettes (stories with an overall lesson identified/learned), and reviews (book, film etc).[1]
Innovation. Grounded Curiosity hosts DEF Australia (DEF Aus). DEF Aus is a subsidiary group of the Defense Entrepreneurs Forum – an association of emerging military leaders networked with senior mentors in pursuit of transforming innovation into genuine capability.
Opportunities. Provides practical information on opportunities for self-initiated and formalised professional development.
Podcasts. Featuring discussions on future warfare with candid scholars, commanders and military professionals.
Lastly, this website is run by a serving officer and the format remains professionally respectful. In this way, Grounded Curiosity encourages disruptive thinking but in a manner that does not undermine the integrity of our respective services.
---
[1] Of note, the Grounded Curiosity blog exists to quickly share bursts of ideas without having to wait months for publication. Grounded Curiosity is therefore a first step for military writers to debate ideas and get feedback. The site does not purport to be academically credentialed.